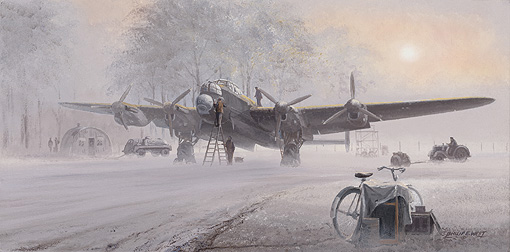 "In the Mists of Time"
Ref: SWA-PW90
by Philip E West


Overall size of all prints approx. 13in x 19in (33 x 48cms)


Primary Edition of 500 signed by the artist


The Lancaster is one of the most famous aircraft of all time. During the Second World War some 7,377 examples of this aircraft were built.

Of these, 3,345 were lost in action.