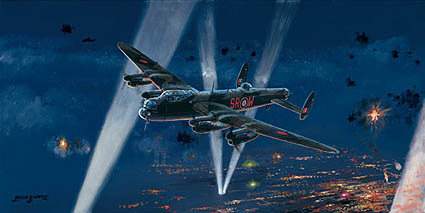 "Heading Home"
Ref: SWA-PW54
by Philip E West


Edition size: 300


Overall size 28 in x 20 in


All are signed by the artist and four former Spitfire pilots.

Having completed yet another sortie the crew of 101 Squadron Special Operations Lancaster SR-W, piloted by Flt. Lt. Rusty Waughman, are about to commence the long and hazardous journey back to their base at Ludford Magna, Lincolnshire.