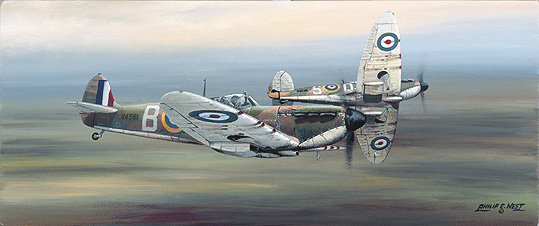 "In Defence of Britain"
Ref: SWA-PW34
by Philip E West


Edition size: 200


Overall size: 25½" x 13½"



Signed by two Spitfire pilots.


Spitfires (Mk 1) of 92 Squadron out of Biggin Hill in September 1940 are about to take on the enemy during the Battle of Britain. The aircraft in the background is flown by Pilot Officer Alan Wright – his list of victories was eleven, three destroyed, two probables, two possibles and seven damaged.