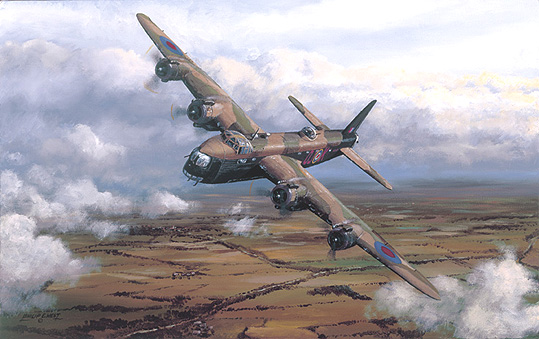 "Sterling Service"
Ref: SWA-PW32
by Philip E West


Edition size: 175


Overall size: 28" x 20"


Signed by two Sterling pilots.


The Short Sterling won the distinction as the RAF's first purpose built four-engine monoplane bomber. A strong, highly complex design it gained a reputation as a pilot's aircraft to fly being agile for a big bomber and demonstrating great character. Well over 2000 Stirling's provided stout service for the RAF in a variety of extremely important roles throughout WW2 - Bomber, Pathfinder, Minelayer, Glider-towing, Transporter, SOE operations and more.