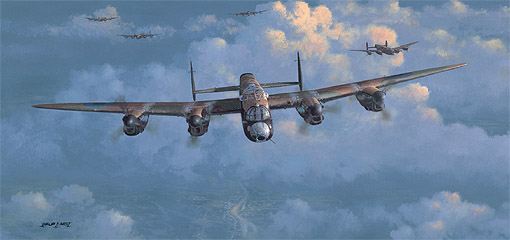 "Legends of the Air"
Ref: SWA-PW22
by Philip E West


Limited Edition of 150


Overall size 15¾ in x 28 in /400mm x 711mm



Signed by at least two 617 Sqn. pilots and four other 617 aircrew.


Probably the most famous RAF Squadron in history, mainly due to the audacious Dambuster raid in 1943. Other notably successful missions flying their Avro Lancaster bombers included precision raids on the mighty German battleship Tirpitz, U-boat pens, railways, V-weapons sites, canals and bridges. Through their skill and bravery 617 Sqn. crews received many high honours including V.C's for Wing Commander Guy Gibson and Wing Commander Leonard Cheshire.