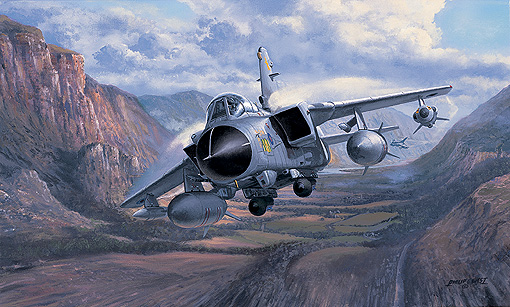 "Tornado Strike"
Ref: SWA-PW21
by Philip E. West
Limited Editiion of 350
Overall print size approx: 28in x 18in / 711mm x 458mm
Limited Edition
signed by three pilots and three navigators.
Today's RAF Tornado's and the aircrew that fly them offer a world-class interdiction/ground attack and reconnaissance package that is second to none.
The Tornado GR4 is capable of supersonic speeds and flight at low-level, making it one of the most potent attack aircraft in the world today. New systems and weapon's upgrades will ensure that the Tornado remains a versatile, effective and vital platform for many years to come.