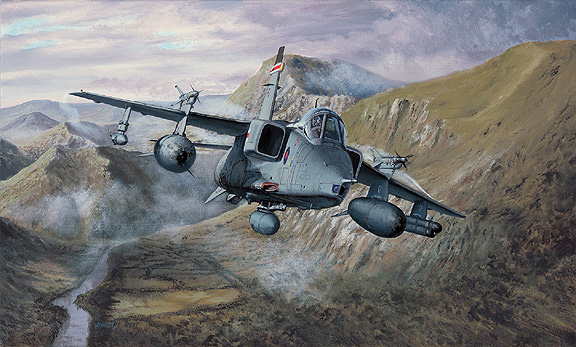 "Jaguar Patrol"
Ref: SWA-PW19
by Philip E. West


Limited Edition of 200


Print size approx.20in x 28in.




Each one signed and numbered by the artist.


Originally built as a joint effort between Great Britain and France, the SEPECAT Jaguar has over the years of service, more than lived up to it's powerful feline name, providing the RAF with a supersonic ground attack and reconnaissance platform. During combat and support missions the 'Big Cat' has proven to be a very reliable and potent asset.