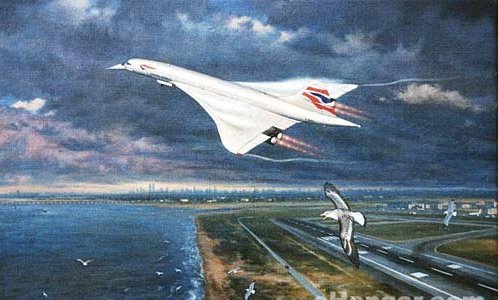 "Manhattan Rising"
Ref: RW008
by Ronald Wong


Edition Size : 500

Type: Limited Edition Lithographic Print

Print Size : 28" x 20"


Medium : Oil


Signed by the artist.


Description : A British Airways Concorde takes off from New York's JFK Runway 31L, breaking left sharply to avoid the noise sensors ahead, in the direction of Manhattan.


The last ever flight of a Concorde from America to Great Britain was made

from this runway on 24th October 2003.