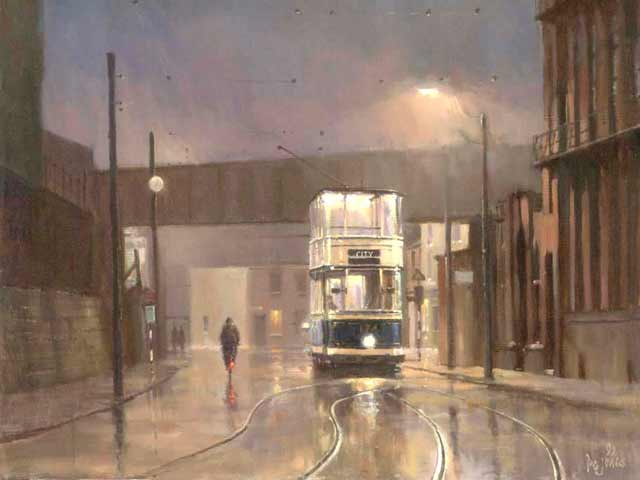 "Terminus"
Ref: POJ08
by Peter Owen Jones


Sheffield, South Yorkshire.


Giclee Print on Canvas 16" x 20"


Limited Edition 500 numbered & authenticated by the artist's daughter.



This is the last of the Sheffield series of tram paintings. Peter had fond memories of the trams and here captures the colour and atmosphere of the smog that enveloped Sheffield's industrial districts.


The glow of the rattling tram must have been a welcome sound to those waiting at the terminus in the damp night air. The trams were phased out during the 1960's.