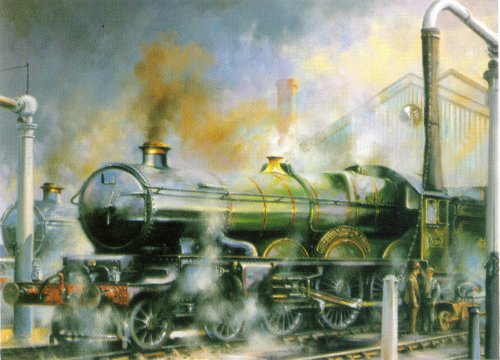 "Great Western Splendour"
Ref: NG-DW-NSWX5
by David Weston

Open Edition Print

Mounted Only 16 x 20 in

The Great Westerns true splendour lay in both the design and condition of their magnificent fleet of express locomotives. The setting is the Didcot yard and shed sometime in the late 1940s with the superb Castle Class locomotive No.5069 Isambrad Kingdom Brunel ready for the road, alive with steam and latent power. A 2-6-2 tank engine simmers alongside to make an evocative scene of the Great Western Railway at its very best.