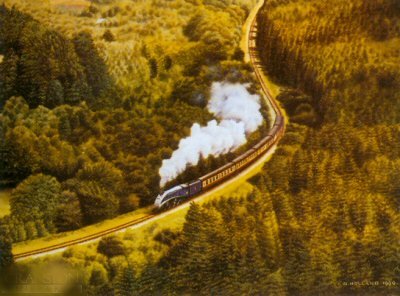 "Sir Nigel Gresley N.Y.M.R"
Ref: NG-CH-N46
by Chris Holland

Open edition print.

Image size 16 inches x 12 inches (41cm x 31cm)

The London and North Eastern Railway, named the 100th Gresley Pacific Locomotive after the designer Sir Nigel Gresley. It was saved from being scrapped by the A4 preservation Society with the aim of rebuilding and preserving the locomotive in 1966. The A4 Locomotive Society Ltd recently became The Sir Nigel Gresley Locomotive Preservation Trust Ltd.