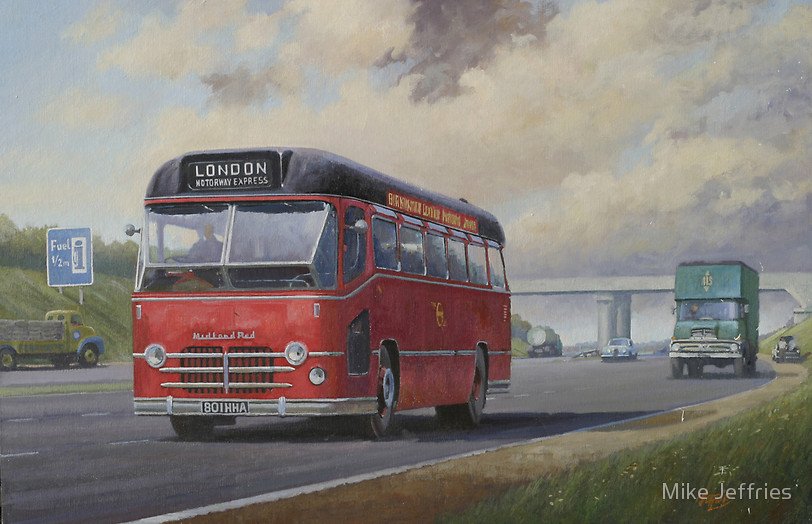 "Midland Red M1 Express"
Ref: MJ033
by Mike Jeffries

Mounted Laser Print

Image Size 11in x 8in

When the Birmingham -London section of the M1,one of Britain's first motorways, opened in 1959 the forward looking,dynamic Midland Red company lost no time in introducucing the country's first motorway express coach service with specially built vehicles based on their existing C5 design.

These handsome machines were fitted with torbo-chargers and capable of 100mph [this is long before the blanket 70mph max.] which they needed to be in view of the tight schedule. The motorway proper in those days didn't start until just outside Coventry and finished at Watford Gap so drivers had to fight their way at both ends of the journey through normal roads beset by roadworks and other traffic to keep to time.

The C5s in their dotage were later converted for bus duties so had their turbo-chargers removed to avoid the temptation of 100mph service buses!