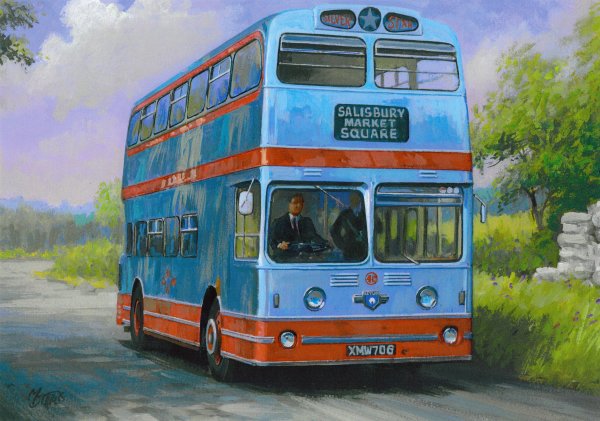 "Silver Star Atlantean"
Ref: MJ021
by Mike Jeffries

Mounted Laser Print

Image Size 11in x 8in

Silver Star mainly noted for its coach operations from its base on Salisbury Plain also ran service buses in that area. Always ahead of the competition, it purchased a trio of the new rear-engine front-loading Atlanteans in the early sixties for its Salisbury service. Sadly before the decade was out Silver Star was swallowed up by its giant neighbour Wilts and Dorset and of course the striking livery went too, no more to be seen in the Wiltshire countryside.