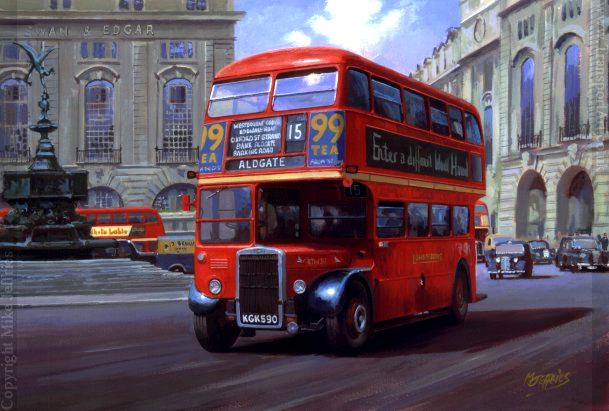 "London Transport RTW"
Ref: MJ019
by Mike Jeffries

Mounted Laser Print

Image Size 11in x 8in

The London Transport bus was of course of A.E.C. manufacture but with its order books full A.E.C. could not fulfill the bus companies demands. As a result Leyland got the contract to supply two hundred buses, a hundred of which were to be the new legal width of 8' (7'6" being the previous maximum allowed). The bodies were to the strict London Transport style and the Leyland's although popular with drivers were never to last as long as their A.E.C. cousins in service, all being withdrawn prematurely.