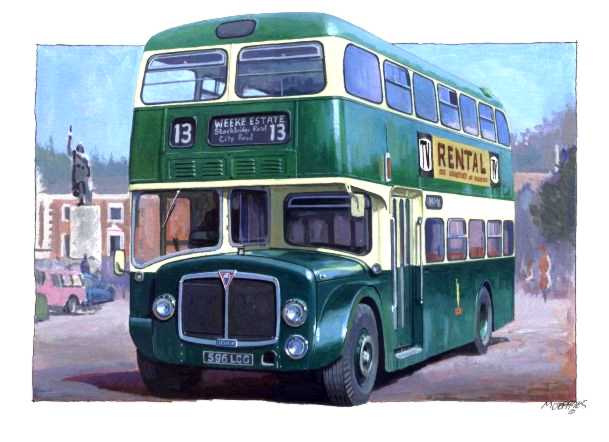 "King Alfred Renown"
Ref: MJ008
by Mike Jeffries

Mounted Laser Print

Image Size 11in x 8in

The A.E.C. Renown was an attempt to build a low-floor low-height double decker to rival Bristol's Lodekka but came too late to have much impact. However despite its ungainly appearance this Renown gave many years of faithful service to King Alfred and is happily preserved by the Friends of King Alfred, a jolly nice group of enthusiasts who re-enact past glories every New Years' day.