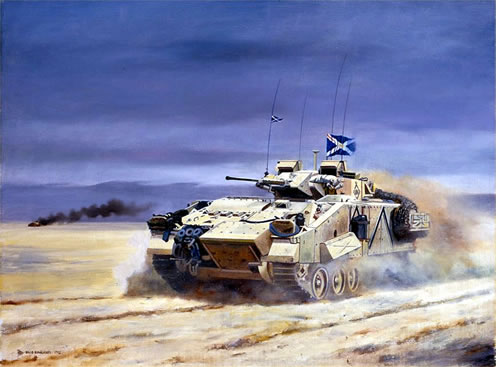 "The Commanding Officer's Warrior on Operations in Southern Iraq"
Ref: DR046
by David Rowlands

Giclee Print
Image Size 58 x 38 cm

Lieutenant-Colonel Iain Johnstone was the Commanding Officer of 1st Battalion The Royal Scots (The Royal Regiment). This was the senior line infantry regiment of the British Army. His Warrior armoured fighting vehicle displayed a flag, fixed to a broom handle, bearing St Andrew's Cross on a blue field, a gold thistle and a red pile wavy. A pennant was also flying from an antenna.