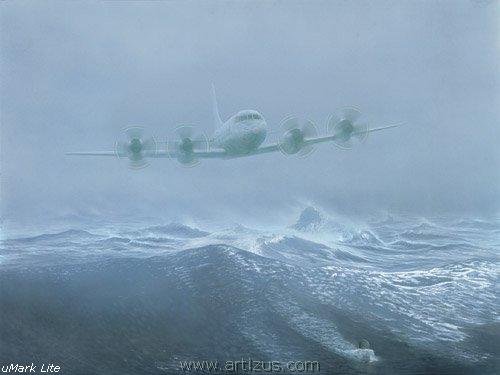 "You Can Run..."
Ref: DB-MH-39LE
by Michael Harris

24in x 30in Limited Edition Signed andNumbered Print of 500copies

A peerless airborne hunter, the P-3 has earned its reputation as the ultimate sub finder through its proven electronic "ears", and the skills of her crew. The P-3 Orion has tirelessly performed its service as a sub hunter and maritime surveillance platform for over 35 years.

"You Can Run..." is limited to an edition of 500, and is carefully reproduced on 100 lb. Archival Stock, each print is individually signed and inspected by the artist for color consistency and accuracy.