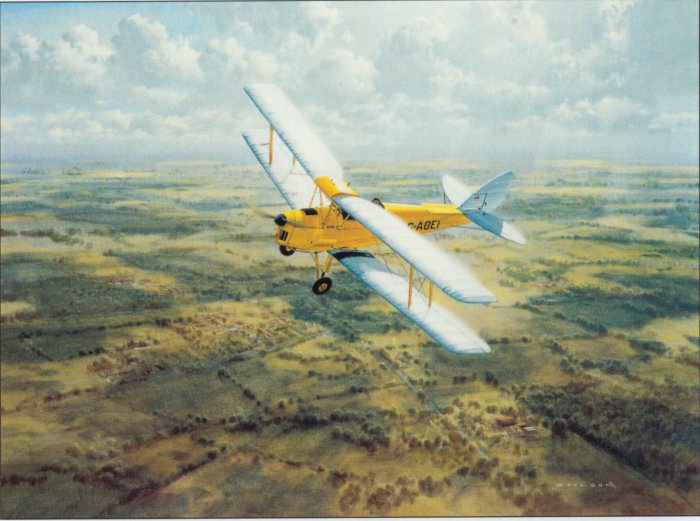 "Singing Wires"
Ref: CRA-LE252
by Gerald Coulson


Image Size: 12 x 16 in (30 x 41 cm)


Limited Editiion of 850 artist-signed copies

Gerald Coulson said of this painting :
"How very fortunate to be in a position to paint aviation as a result of direct experience. This aeroplane has been featured in many of my paintings. The fact that I have flown this machine for years and still do probably has something to do with it. It is, of course, the de Havilland Tiger Moth, one of the greatest aeroplanes in the world. Not one of the most comfortable, nor noted for its crisp handling qualities. It is, nevertheless, a delight in which to be aloft over a sun-dappled landscape. With the roar of the Gypsy engine, the slipstream singing through the bracing wires and the sun flashing off silvered wing, what more inspiration does an aviation artist require."