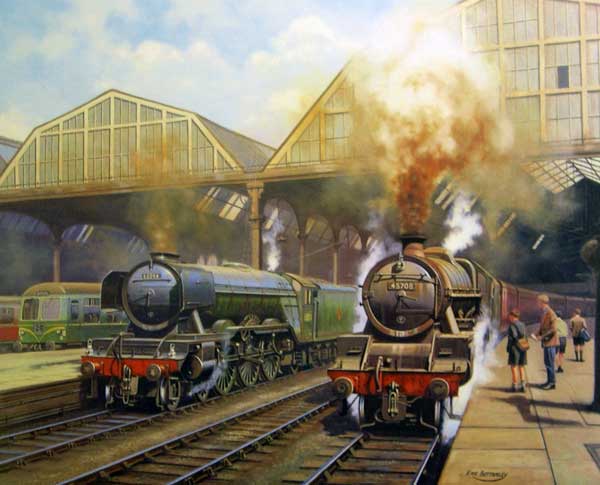 "Steam in the City"
Ref: CH-EB1057
By Eric Bottomly

Edition Size: Unlimited


Image Size: 370 x 362 mm

Watermarks/Logos do not appear on actual print


Just prior to the major rebuilding of Leeds City Station a Farnley Junction Jubilee class No.45708 Resolution is about to depart with a stopping train to Manchester in the early 1960's. Over on platform eleven, ex L.N.E.R. A3 class No. 60084 Trigo of Neville Hill shed waits with a Liverpool to Newcastle express.